On Sunday 31 May we delivered the C+ Women's Only Lucca Hills Virtual Bike Tour, an initiative of our "Cycling in Italy from Home" project that we started working on during the Covid-19 outbreak giving people the chance from all over the world to join us cycling virtually in some of the most beautiful destinations Italy has to offer.
On this occasion we planned a beautiful and relaxing virtual bike tour in the hills of Lucca, also known as the cycling paradise for many.
During this pleasant and relaxing virtual bike tour of one hour and fifteen minutes, we cycled together, starting from the centre of the beautiful city of Lucca (Tuscany – Italy), through one of the most beautiful hills that surrounds this hidden gem. We then reached the magical Pieve di S. Stefano pedalling along the Via delle Foreste, crossing the stunning Tenuta di Forci and then returned to Lucca cycling along the Freddana valley.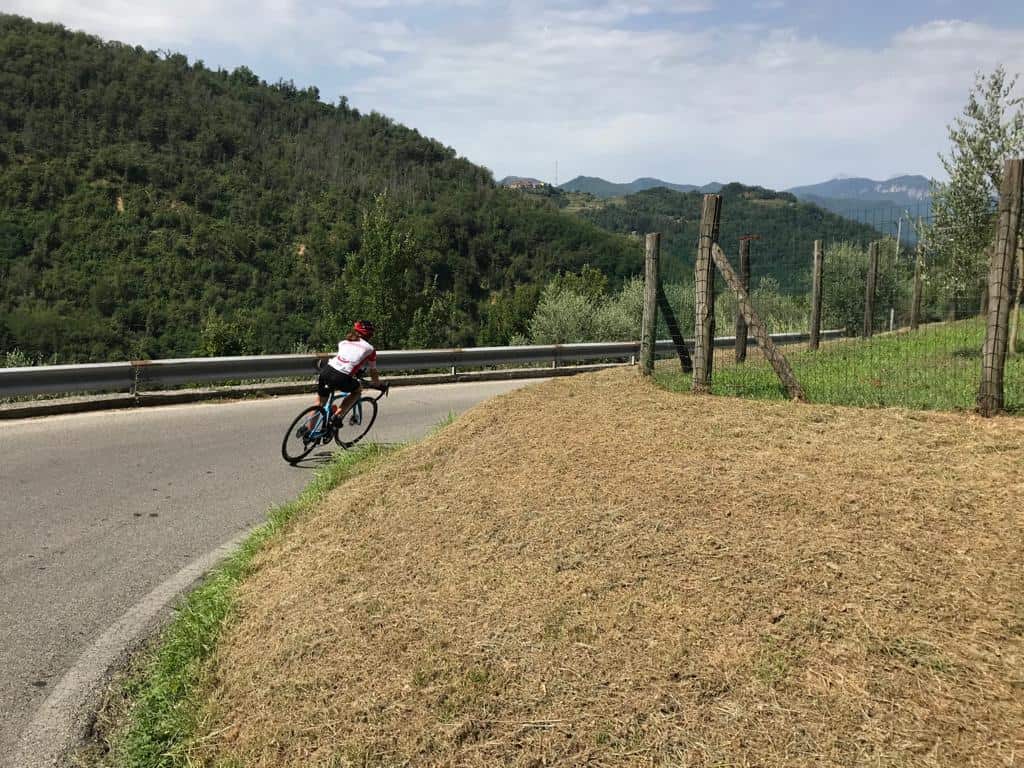 This virtual cycling experience was amazing. We had ladies join us from Italy, Australia, Singapore and Sweden.
How does a C+ Virtual Bike Tour work?
The ladies joined us in the C+ Zoom Room and cycled virtually with Gabriele, CEO & Co-Founder of Ciclismoplus, while Max, Customer Engagement Manager and Paola, C+ Art & Culture Guide, shared insights about Lucca and the Lucchese cuisine.
We are really happy with the outcome of our Virtual Bike Tours as we feel they are a great way to enjoy cycling virtually in Italy and at the same time an opportunity  to learn more about the Italian Culture, Art & cusine.
Our virtual cycling experience:
It was amazing to have people join us from so many different countries and see them interacting and laughing during our virtual cycling experience.
This is a great way to bring forward our mission, that of delivering unique Italian Cycling experiences, combining cycling in Italy and the Italian culture.
What our guests say:
"Grazie Mille Max, Gabriele and Paola for the fun tour today out of Lucca. Great to see tour countryside, find out some information about the sites and be tempted by the delicious food!" Megan from Singapore

"Thank you for the tour of Lucca, beautiful part of the world.  Thank you to our Tour Guide for her insights, I didn't think too much about the climbs!"  Anna from Singapore

"Well done on a complete Italian Italian experience in Melbourne. Looking forward to seeing you all in 2021."  Amanda from Australia
If you would like to join us on occasion of a Virtual Bike Tour feel free to get in contact https://www.pedalitaly.com/virtual-tours/