For Italy, like the rest of the world, the Covid-19 outbreak was unexpected. Nobody could have planned for such a situation. We understood the impact of this pandemic  as soon as we got back from what was supposed to be the launch of the 2020 bike tour season, the amazing Strade Bianche Bike Tour.
Once the whole of Italy was put in lockdown, we fastened our seatbelts and put our thinking caps on.
Firstly, we started by implementing "Smart Working" from home, guaranteeing the safety of the C+ Team. Secondly, we got together virtually and started sharing ideas on how to keep the Ciclismoplus wheels spinning.
Many interesting ideas flew from one skype call to the next. It was great to see everybody's minds working for the future of ChronoPlus.
By combining creativity and research, the light bulb moment came to us.
We decided to go right back to the beginning  by asking ourselves:
'"Why do we do what we do and how can we bring our philosophy forward during Covid-19?"
Finally we asked ourselves what the future product will look like.
Why do we do what we do?
We are enthusiastic about cycling and we love the precious sensations it can give us. The feeling of fresh air on our faces, the warmth of the sun on our skin, the myriad of colours our eyes will encounter.  Our heart beating as the road climbs higher up, the soul hungry to know what's behind the next curve. We know the value of these emotions and how pleasant it is to share them with others; this is why we design and organize authentic "Made in Italy" cycling experiences.
How to continue doing what we love during Convid-19?
Just like when you get lost on a bike ride and then you suddenly recognize a land mark and realize just where you are, likewise we felt a light bulb moment, and could clearly envisage the path ahead. We began making contact with other businesses in the cycling industry, sharing our thoughts and listening to their comments. We told ourselves:
"We will not let this situation stop us from doing what we love. If people cannot come to Italy, then we will bring Italy to them."
In which ways? Virtual Bike Tours in Italy
We are happy to announce that during this difficult  period, we have also become a Virtual Cycling Touring Company designing unique Virtual Bike Tours of the best rides in the spectacular surroundings Italy has to offer.
Covid 19 was just the spark to enable us to develop this exciting project which from now on will enrich our strategic positioning, making us become a digital company in all aspects.
As the great Einstein said:
"It's in crisis that inventiveness is born, as well as discoveries made and big strategies. He who overcomes crisis, overcomes himself, without getting overcome."
The first initiative..
The first initiative of this project was becoming a part of the amazing Virtual Granfondo Circuit in Italy produced by ENDU.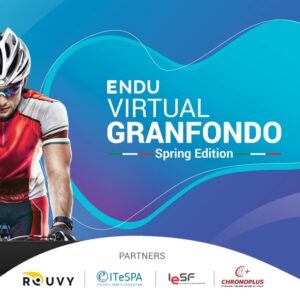 Thanks to our partnership with ENDU we have had the chance to invite our friends from around the world to join us on these great Virtual races. It was an excellent way to stay in contact and have fun.
What's next…
After the great success of the "ENDU Virtual Granfondo Spring Edition" we are now ready to begin the next initiative of this project.
That is by giving people from all corners of the globe the opportunity to cycle from the comfort of their own home in unique Italian locations such as Lucca, Chianti, 5 Terre, Dolomites and many more.
In line with our vision, our plan is to offer not only exhilarating virtual rides in amazing destinations but also to create complete "Made in Italy" virtual cycling experiences by combining virtual cycling in Italy with the Italian culture; this is the reason that led us to create some new formats, including:
Virtual Bike Tour in Italy + Wine Tasting
If you love cycling in Italy and the amazing culture that is behind the fabulous taste of Italian wine then this is the Virtual Bike Tour for you. Thanks to our partnership with some of the best wine producers in the country you will have the chance to enjoy cycling in some of Italy's best destinations, learning about and tasting the best wines from that region.
Virtual Bike Tour in Italy + Italian lessons
Passionate about cycling in Italy and learning the mother tongue language? During these virtual bike tours we will give you the chance to ride and learn all the phrases and so much more you'll need to converse with the locals during your future bike tour in Italy.
Virtual Bike Tour in Italy + Cooking lessons
Love cycling in Italy and the Italian Food culture? This is the Virtual bike Tour for you. We will combine riding and learning to cook the best Italian dishes from the comfort of your own home. Bringing those classic Italian aromas to your kitchen.
Beginning of a long journey…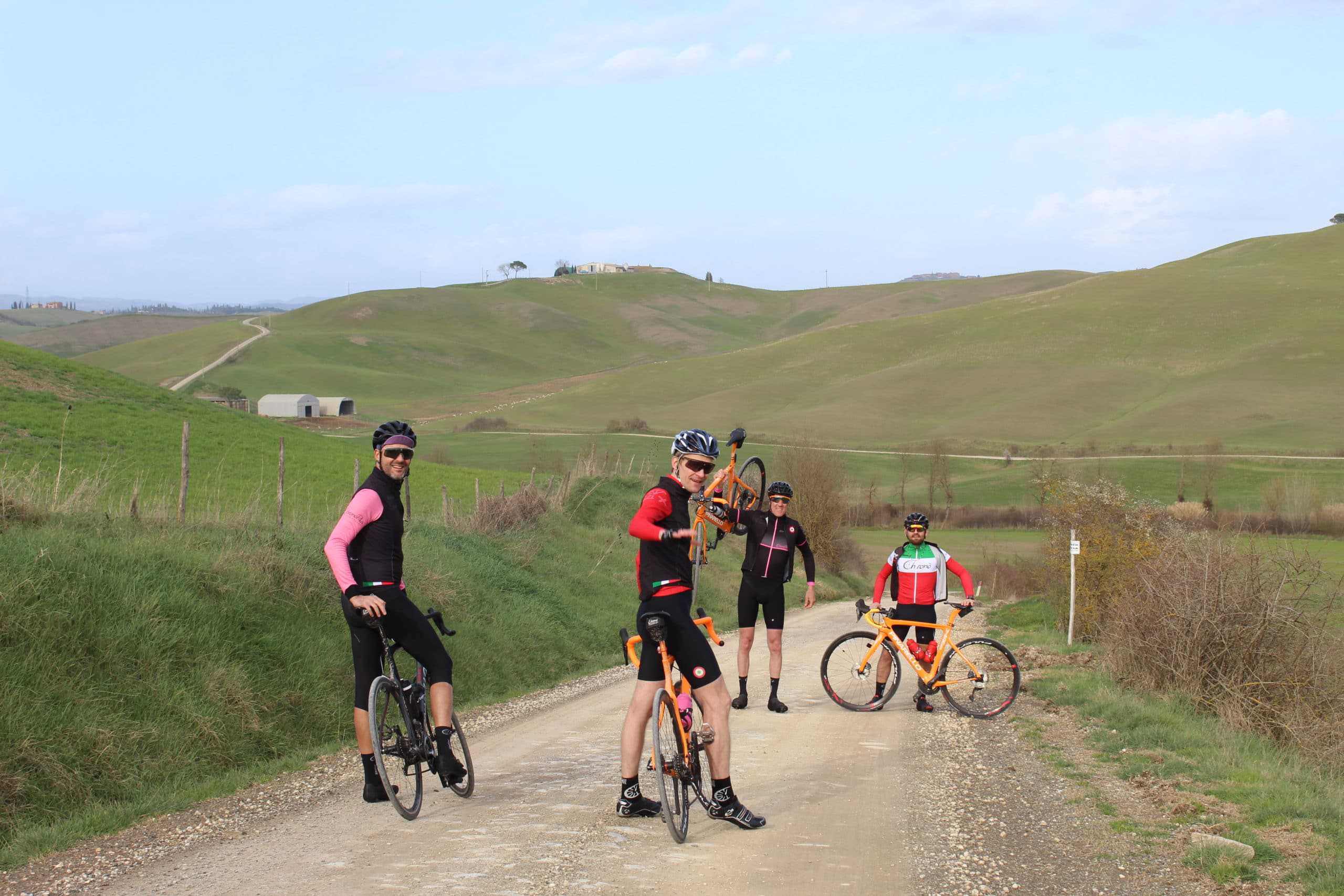 This, for us is only the beginning of a long journey. In the coming weeks and months we will announce other innovative authentic virtual cycling experiences 'Made in Italy'.
It will be great to share these unique cycling experiences with people from all over the world, even if it is at a distance, anticipating the pleasure of meeting and riding together in the future, along the most beautiful and hidden roads of our wonderful country.
For further info, please contact us https://www.pedalitaly.com/virtual-tours/contacts/