The Apuan Alps Virtual Bike Tour Route:
On the the 19th of June 2020, myself and other members of the Tri Club Doha took a virtual bike tour in Tuscany's Apuan Alps aka Marble Mountains in the company of Ciclismoplus cycling guides.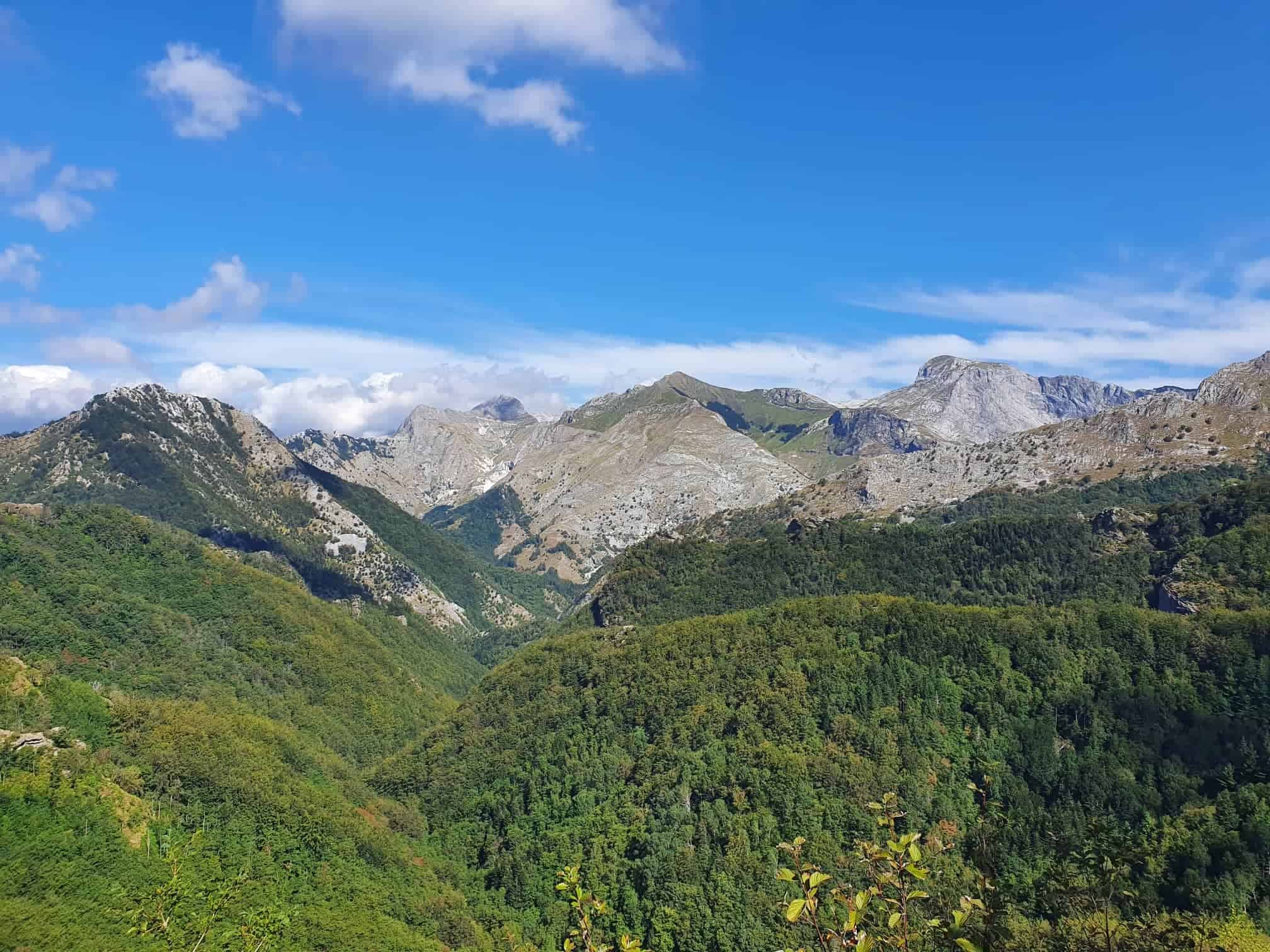 The route which they selected for us, local to their base in Lucca, was one of those joyous climbs with the kind of 3-6% gradient that makes you feel like you can fly uphill, and long enough that it carries you from the lush greenery of the valleys in early summer, each bend in the road bringing a change in scenery and vegetation, until 29km and 100 minutes riding later, we emerged from a tunnel to a panoramic view over the mountains.
Ciclismoplus's Innovative Idea:
Ciclismoplus have videoed their favourite rides and we met them at the base of the climb, virtually, on the Rouvy online cycling platform.
Even as lockdown restrictions ease in Italy, their customers still can't travel, so Ciclismoplus have turned to delivering their real life bike tours in this very effective way. We had three guides with us on Zoom; together we shared cycling and lockdown stories as they described roadside attractions, local history and cuisine and where's good to grab an espresso.
Our Experience:
Overall the effect was to strongly invoke memories of cycling holidays in the sun, one of us commenting:
"It's made me realise how much I miss just going out and exploring new roads!"
Ciclismoplus successfully substitute there real life bike tours with their virtual guided tours. Although we were encouraged to approach the experience as a social ride rather than hard training, without strong visual cues of seeing others around you, the group did split. But with the social glue of Zoom keeping everyone on the same page, separation of riders over a few hundred metres didn't seem to matter.
Ciclismoplus's virtual bike tour got a big thumbs up, even from the die-hard Zwifters in our group.
Arrividerci amici miei.
Neil