What an adventure! We were so delighted to go on a cycling tour with our new stunning friends from Dublin. There is something bonding about sharing time on a cycling holiday. After a nourishing breakfast we hopped on our bikes heading to S. Gennaro and Valgiano, two enchanting villages which are part of a thriving cooperative community of biodynamic vineyards and farms.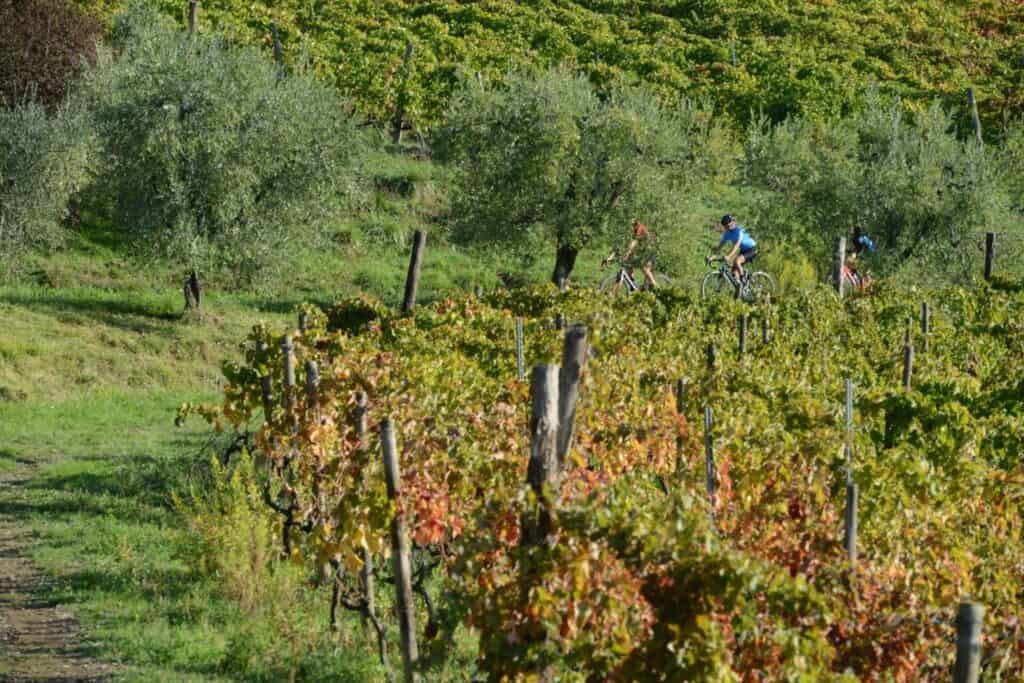 There's an interesting article by The New York Times which appeared in October, which perfectly describes the beauty of this area and  explains how the local farmers produce natural wines adopting a chemical-free biodynamic system. While riding we usually stop to visit the farms and the ancient villas scattered in the beautiful countryside for a wine tasting.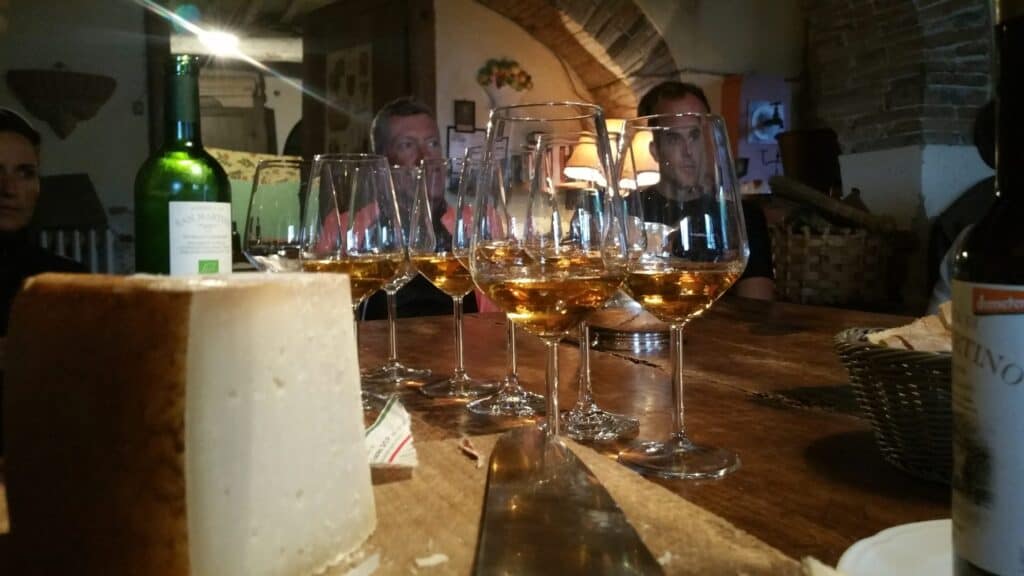 We continued our exciting cycling tour pedalling along the peaceful roads around Pieve S. Stefano, well-known for its ancient parish. We then pedalled downhill along a exhilarating descent named Piccolo Mortirolo.
On another tour we went to  Brancoli along idyllic country roads lined with olives and vineyards that overlook the river Serchio.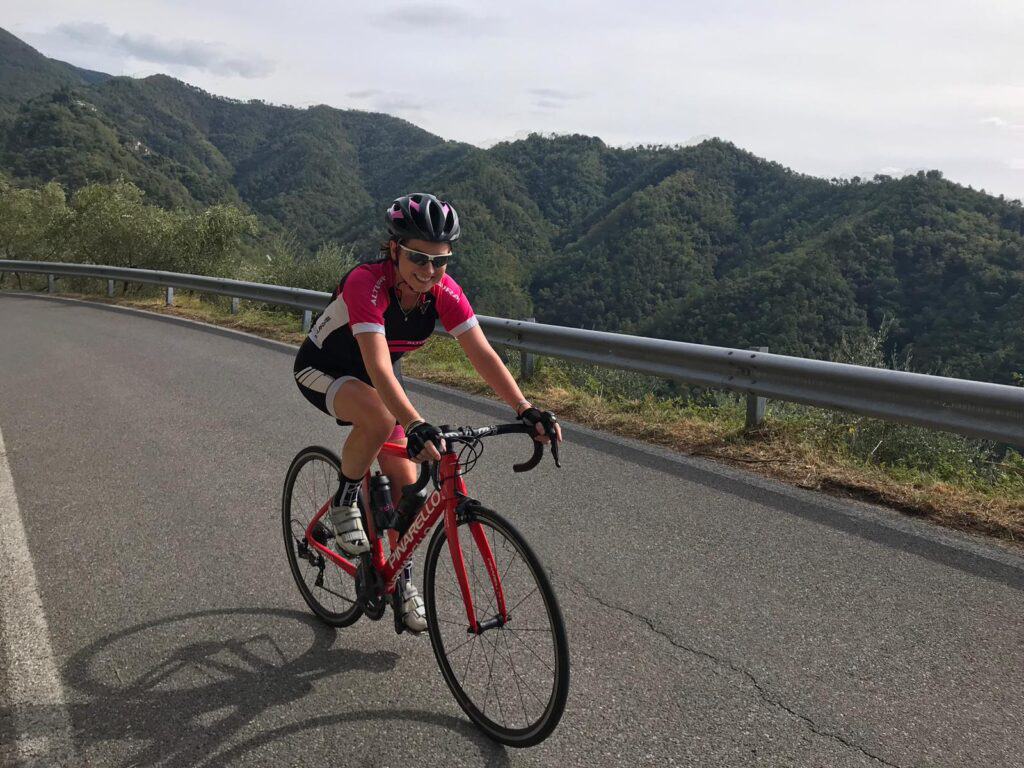 How wonderful it was to stop under a persimmon tree, pick up a ripe persimmon and eat it on the spot!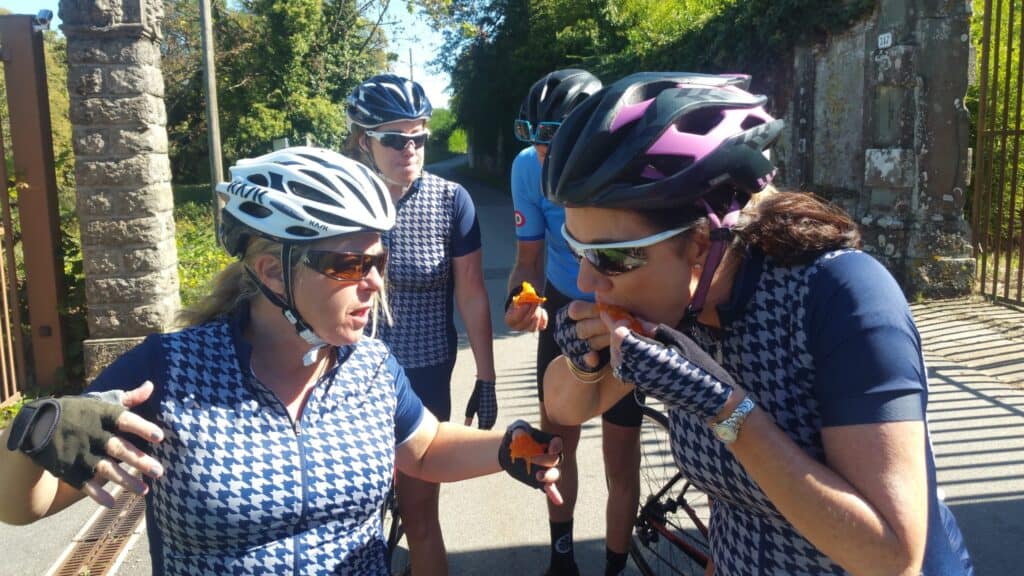 Another unforgettable bike trip was when we went to the seaside for a dip in the blue and endless sea in Forte dei Marmi and how delicious  the focaccia was!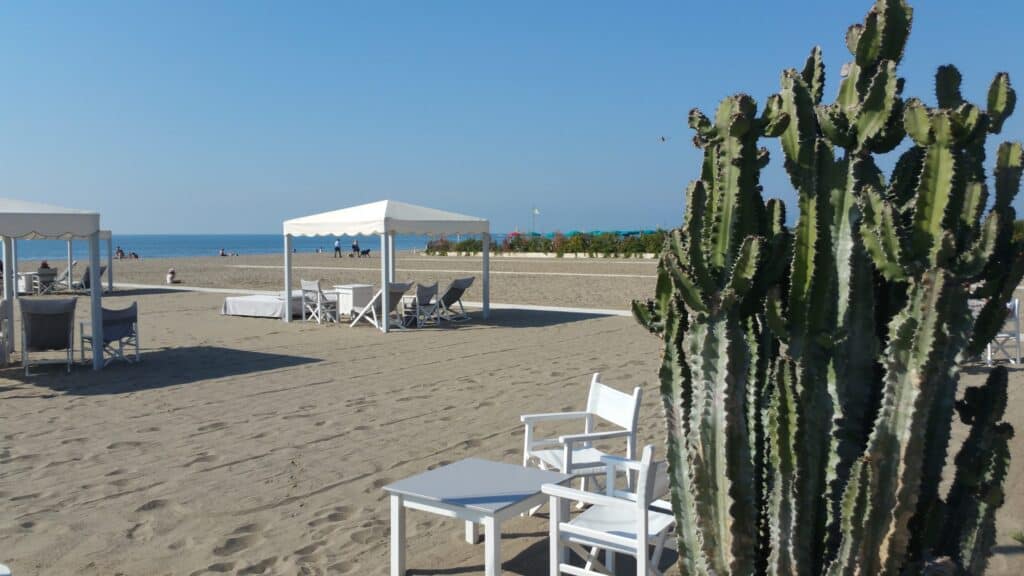 To us, these experiences are just as luxurious as posh hotels and gourmet restaurants. We love the simple, genuine moments that we collect every time on our cycling tours here in Italy.We truly believe that the most simple things-with the right people- can bring the most happiness in life.