How we discovered Ciclismoplus
I had been studying Italian for several months when it was announced in March that the border rules between Canada and Italy were going to be relaxed. I jumped at the chance to find a place to practice my Italian and to discover Tuscany by bike. Tuscany was the first place that came to mind. I did some research on the web and found the C+ website. We don't have easy access to canyons in Quebec, Canada, and the prospect of being able to rent Canyon bikes in Lucca appealed to us immediately and we booked for 1 week at the end of April.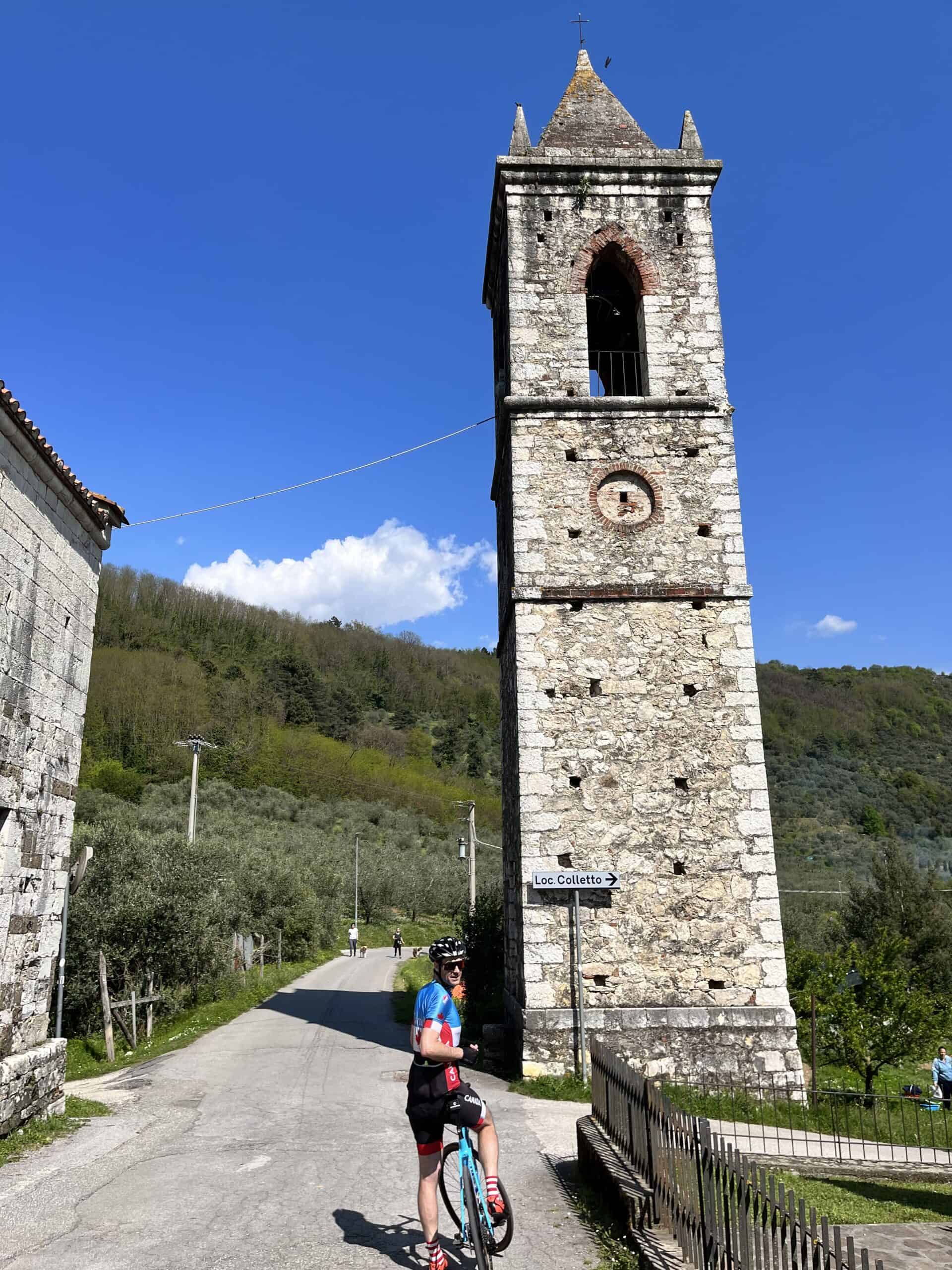 Cycling in Tuscany
When we arrived to pick up the bikes in Lucca, Gabriele had just finished putting stickers on the bikes. Oh, the joy of a new bike! We were already delighted and could not wait to start cycling in Lucca:
– DAY 1: On the first day we went cycling in Pisa and on the way we climbed up to the restaurant "quattro venti".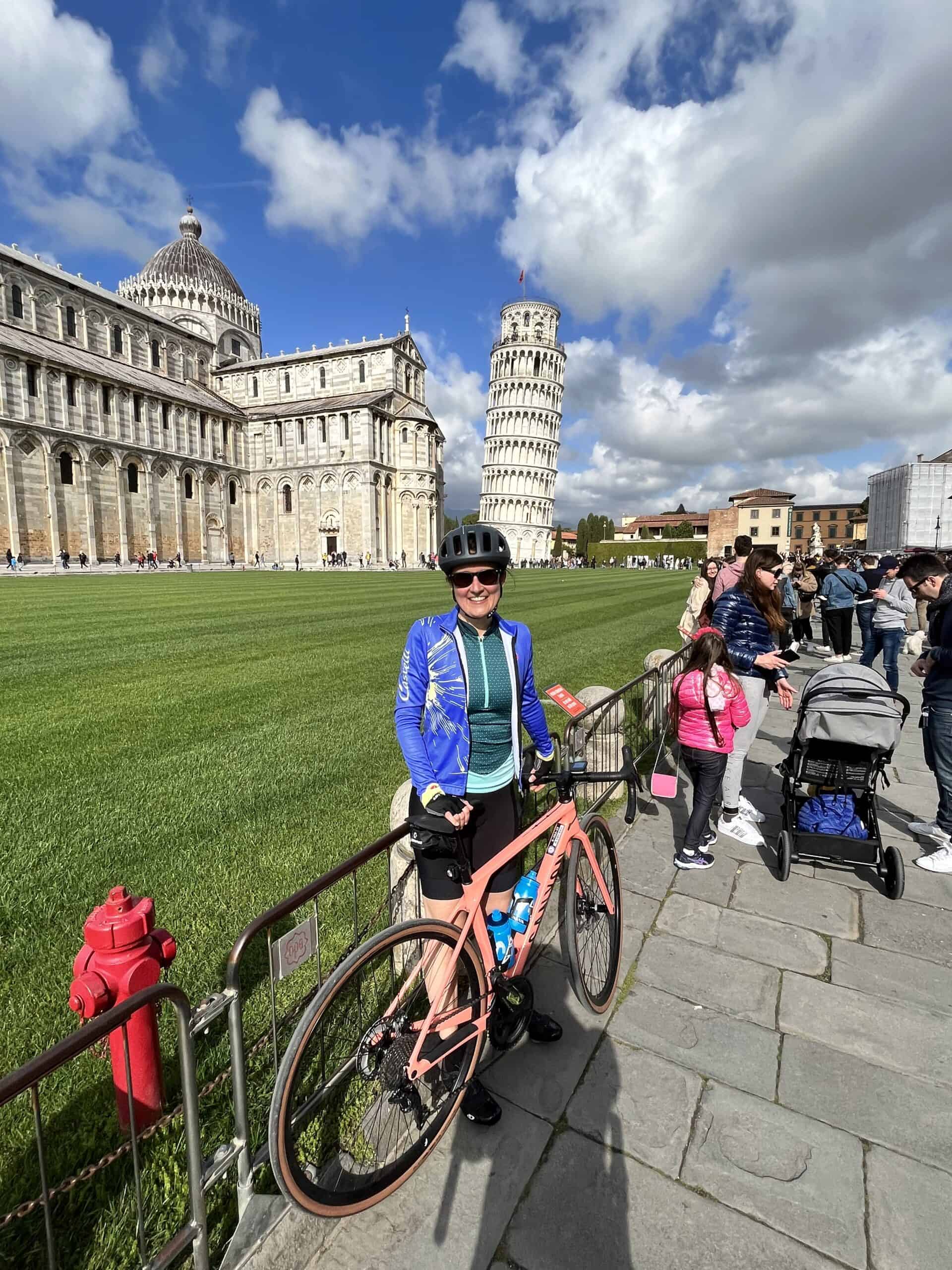 – DAY 2: On the second day, the objective was to go up Monte Serra and on the way back, we climbed Le Capanne. A tiring day, but there's nothing better than a gelato at the end of an epic ride in Tuscany.
– DAY 3: The next day was hilly and scenic, in the hills north of Lucca. We passed through San Martino in Freddana, Fiano di Pescaglia, Partigliano, Ponte a Mariano (for coffee and gelati), Aquilea, Mastiano, etc. Beautiful landscapes!
– DAY 4: We wanted a quieter day and wanted to see the sea, so we went to Viareggio via the Piazzano climb. The beach was empty, but the sun was very pleasant.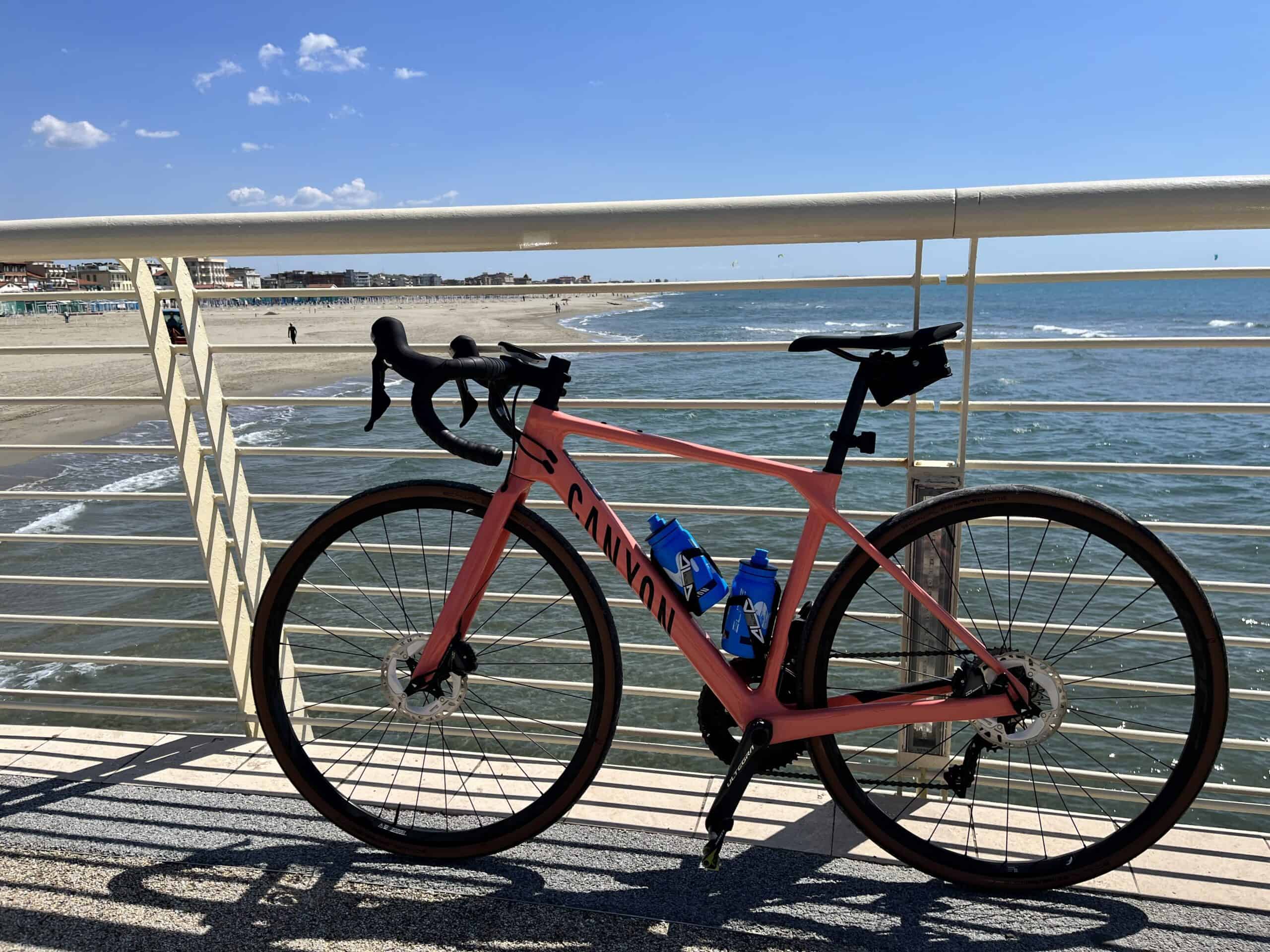 – DAY 5: On the last day we were inspired by the idea of cycling in Bagni di Lucca. The great thing about this ride is that after Bagni, the road goes downhill all the way to Lucca, so we had a great pizza in Bagni di Lucca! Life is sweet!
Ciclismoplus is…
Excellent service, quick response, great bikes. Max and Gabriele are very friendly and were patient enough to speak to me in Italian so I could practice! The bikes were perfect and I would already like to rent bikes in Lucca again or go with them on bike tour in Italy next spring! I highly recommend C+!
Content provided by Cloé Paradis